RKN Global is proud to announce that its founder, Ronald K. Noble, was awarded the Ellis Island Medal of Honor by the National Ethnic Coalition of Organizations (NECO), for his contributions to national and international safety and security while serving as the three-time elected INTERPOL Secretary General and as the US Treasury Department's Chief Law Enforcement Officer.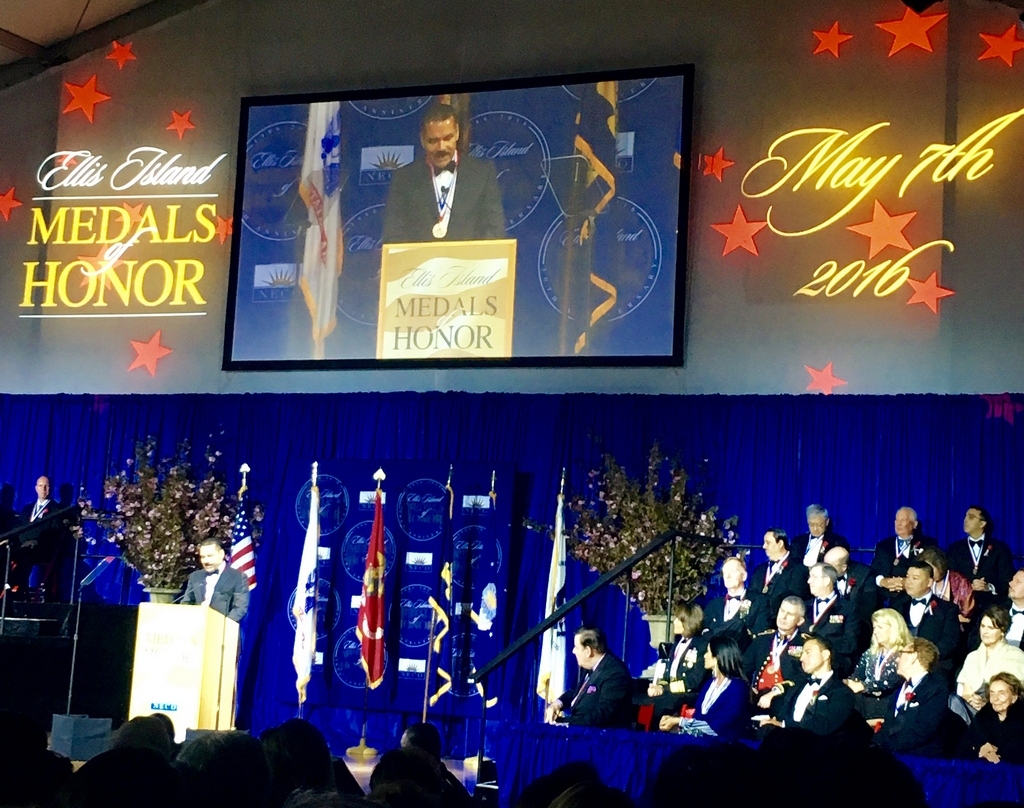 The Ellis Island Medals of Honor are presented annually to American citizens, both native born and naturalized, who have distinguished themselves within their own ethnic groups while exemplifying the values of the American way of life. The Ellis Island Medal of Honor recipients embody the spirit of America in their celebration of patriotism, tolerance, brotherhood and diversity. The medal recognizes individuals who have made it their mission to share with those less fortunate their wealth of knowledge, indomitable courage, boundless compassion, unique talents and selfless generosity; all while maintaining the traditions of their ethnic heritage as they uphold the ideals and spirit of America. Past honorees include six Presidents of the United States, Nobel Prize recipient Elie Wiesel, US Generals Norman Schwarzkopf and Colin Powell, US Supreme Court Justice Sandra Day O'Connor, US Senator Hillary Clinton, Bob Hope, Muhammad Ali, Frank Sinatra, Rosa Parks, and Yue-Sai Kan.
Mr. Noble received the honor this past Saturday with other distinguished recipients, including former Chairman of the US Joint Chiefs of Staff Martin Dempsey and Indian born author and philanthropist Padma Lakshmi.  In accepting the award, Mr. Noble described how the example set by his African-American father who served in the US Army in World War II, Korea and Vietnam and his German born mother formed the bedrock of morals and values that have guided him throughout his life.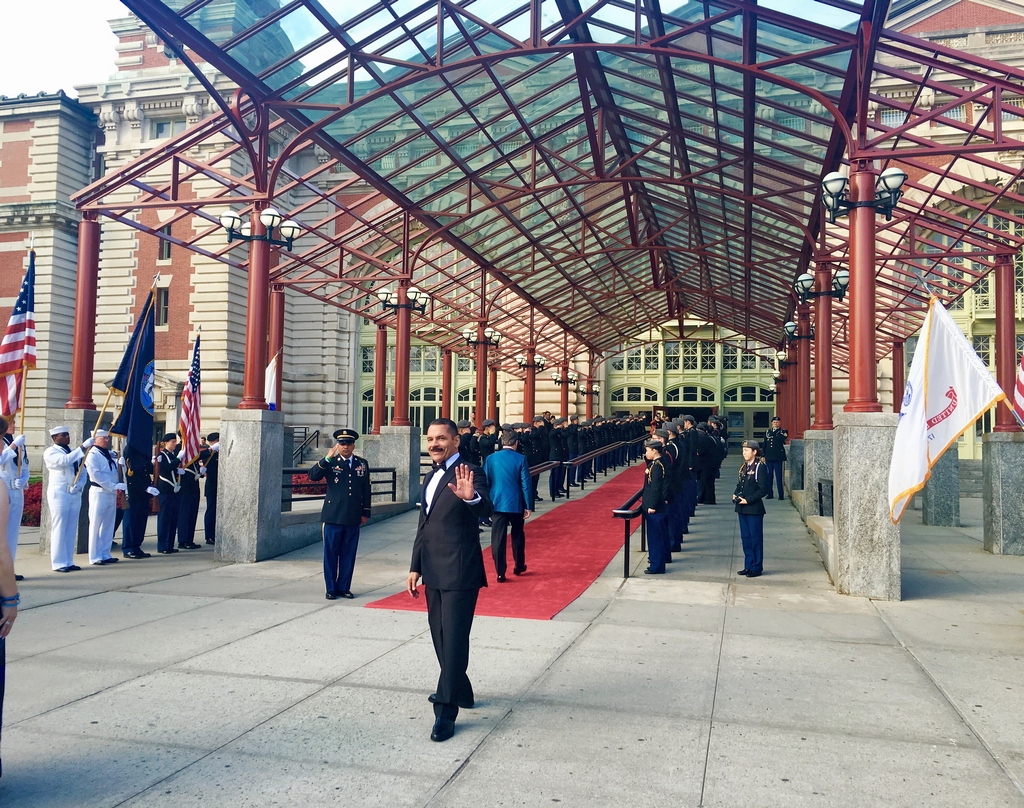 Mr. Noble also paid special tribute to his colleagues (past and present): "I have had exceptional people working for and with me in the US Federal Courthouse and US Attorney's Office in Philadelphia; at the US Justice and Treasury Departments in Washington, DC; at NYU Law School; at INTERPOL Headquarters in France and offices around the world and now at my company RKN Global in Dubai and Slovakia.  Extraordinary professionals, brave US law enforcement officers and dedicated INTERPOL officials have worked for and with me for over 30 years to make this world a better and safer place."
As the first American to serve as Secretary General of INTERPOL, the world's largest international police organization, he led its transition to a 24/7 enterprise, with Incident Response Teams deployed around the globe in response to serious crimes, terrorist attacks, and natural disasters.  He also became the first person in history to visit all of INTERPOL's 190 member countries in order to learn first-hand how INTERPOL could help keep their countries safe from terrorism and serious international crime.  As INTERPOL's Chief, Mr. Noble led INTERPOL's development of innovative crime fighting strategies, including an initiative for a vast increase of passport screening against its stolen and lost travel document database; building of a global database to identify and apprehend child sex predators; establishment of INTERPOL's Global Complex for Innovation in Singapore to fight cyber-crime and enhance internet security; and partnerships with industry to fight medicine counterfeiting, tobacco trafficking, auto theft, match-fixing, terrorism and transnational crime.
"We are very proud that our own founder Ronald K. Noble was chosen to receive the Ellis Island Medal of Honor," said RKN Global CEO Marjam Lindsbro. "His vision and dedication to the safety, security and well-being of people everywhere have driven his tremendous accomplishments in service to the United States and to all of INTERPOL's 190 member countries and continue to inspire and guide the company he founded in its mission to make the world a safer place for all."