Fake British passports convincing enough to pass through airport security are being sold on the dark web – and some vendors even claim they can add buyers to the passport database.
The passports, which are claimed to include all the security features of the genuine article – such as biometric data and RFID chips to use in automated airport customs gates – are being sold anonymously for bitcoin and in some cases cost as little as £460.
Home to drug-dealing websites like the infamous Silk Road, the dark web is a part of the internet where websites cannot be found by search engines like Google, and are only accessible through a special internet browser called Tor.
Speaking to an undercover IBTimes UK reporter, several dark web vendors guaranteed that their fake passports would work as ID to open bank accounts and to travel to any country; some offered to include visa stamps to add to their legitimacy.
'We are selling a real passport…there are no limitations'
When asked about the authenticity of a passport, one seller on the Nucleus marketplace said: "We are selling a real passport to you. It works like any other passport from the authority. We are the only one network in the darknet who have this connection…There are no name limitations…All the data [appearing on the passport] is provided by the bearer of the passport and it's all new."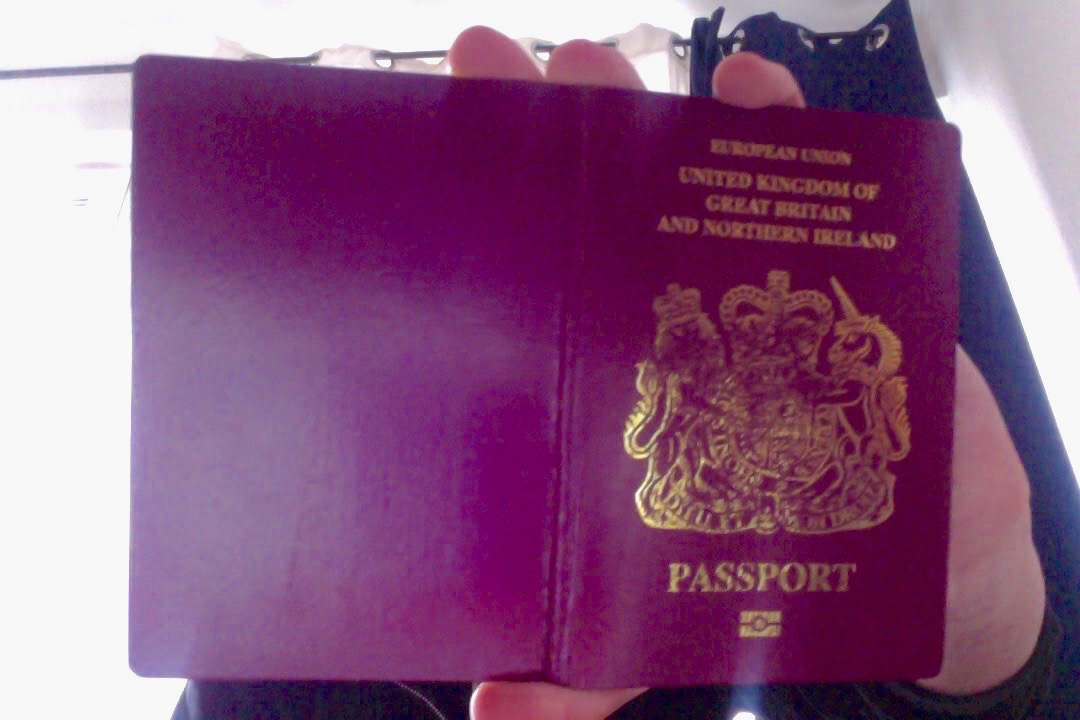 Where some sellers can only include data from individuals already on the passport database, this one claims to have an insider who can create genuine passports with an entirely new set of credentials provided by the buyer. For this service the seller charges just €2,000 (£1,400). The seller asks for 25% up front to cover their insider's fee, after which photos of the passport will be sent to the buyer, who is then asked to pay the remaining 75%.
Another darknet website called UK Passports charges £2,000 for "original UK passports made with your info/picture," and claims "your info will get entered into the official passport database."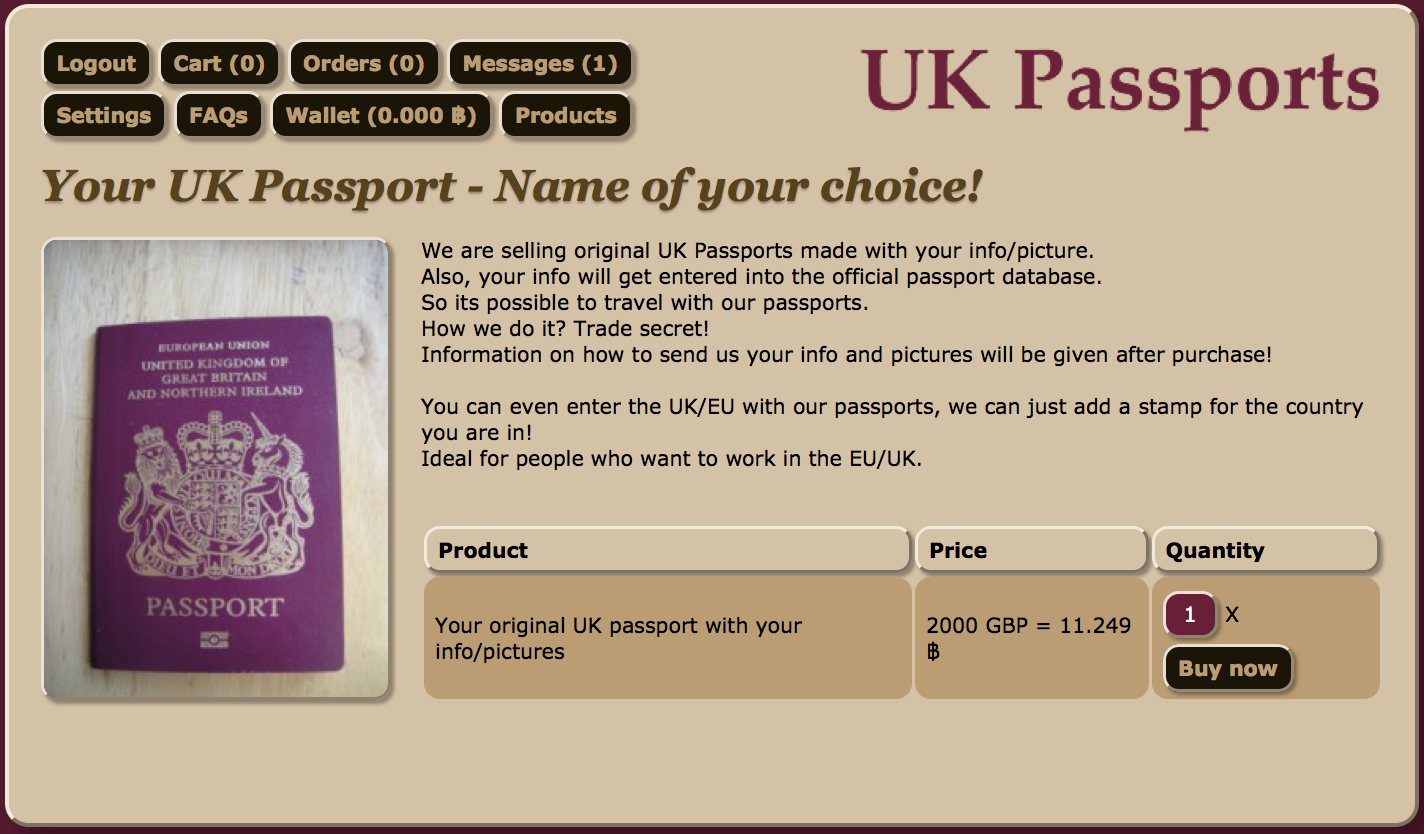 When asked if a single employee can add a new set of records to the passport database, a spokesperson for HM Passport Office did not answer the question directly, but told IBTimes UK that there are "a number of measures in place to assure the work of each member of staff who processes passport applications."
The spokesperson also said biographical details are only added to the database "once an application has been properly examined, all checks have been completed and a decision to issue a passport has been taken."
'We take this issue extremely seriously'
They added: "Obtaining a fraudulent passport doesn't just enable travel, it can facilitate other crimes like identity and financial fraud. This is therefore an issue we take extremely seriously.
"The British passport is one of the most secure and trusted documents in the world…Where we detect forged or counterfeit documents we without question refuse visa applications and anyone involved in the supply of forged or counterfeit documents faces prosecution."
Passport and ID manufacturers 3M and De La Rue did not respond to our requests for comment.
'The passport is a genuine blank…sent from the manufacturer'
Prices for passports bought on the dark web vary wildly. One website charges just €650 (£460) and an extra €100 for a UK driving license, while another marketplace vendor asked for $35,000 (£22,500) to add a buyer's details to the Canadian passport database and provide them with a genuine passport. The seller claims to have a batch of six blank Canadian passports and the ability to add names to the database. He said getting hold of them was "terrifying," and "unless the money is really, really enticing [I am] not going to try it again."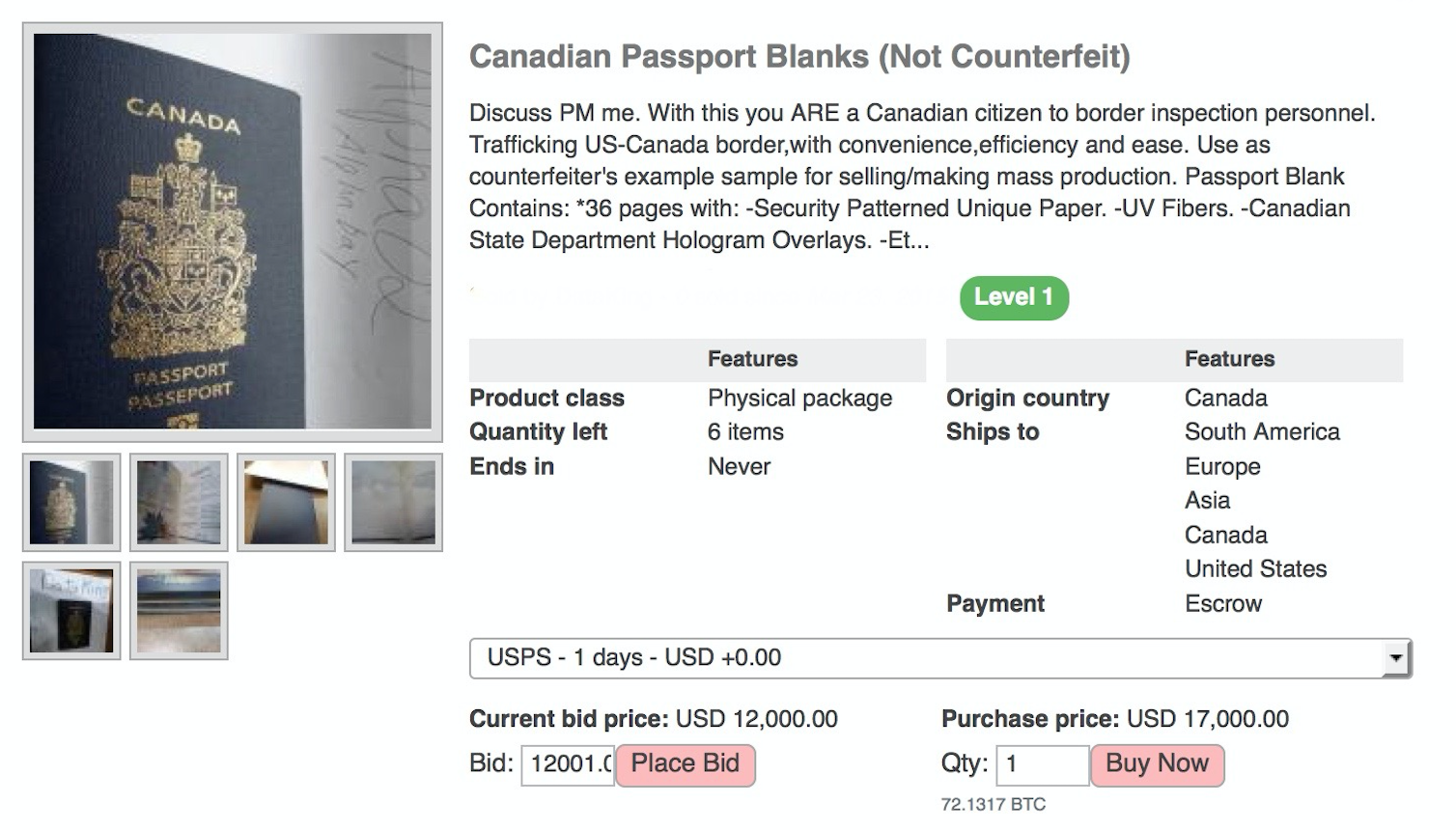 In a series of private messages the seller described his listing as a "unique opportunity," which allows for "trafficking across [the] US-Canada border with convenience, efficiency and ease."
The vendor said he had obtained the blank documents through his work as "a policy advisor for Canadian State department," adding: "I help make internal policies for department of citizenship and immigration. The passport is a genuine blank from our back office as sent from the manufacturer,"
In addition to a passport with any details the buyer wants, the seller also offered to "fully register your new identity with your photographic information in our department database. This will make you a full Canadian citizen and you can renew every decade like everyone else does…someone below me can encode it, imprint your custom data onto it."
IBTimes UK reported this seller to Citizenship and Immigration Canada.
A second seller claimed to offer a similar service in Germany, where a buyer can be issued with a real German passport and added to the country's passport database for $8,500.
In all, we found dark web vendors selling passports for the UK, US, Canada, Russia, Ukraine, France, Germany, Lithuania and Belgium, plus driving licenses and ID cards from almost all European countries.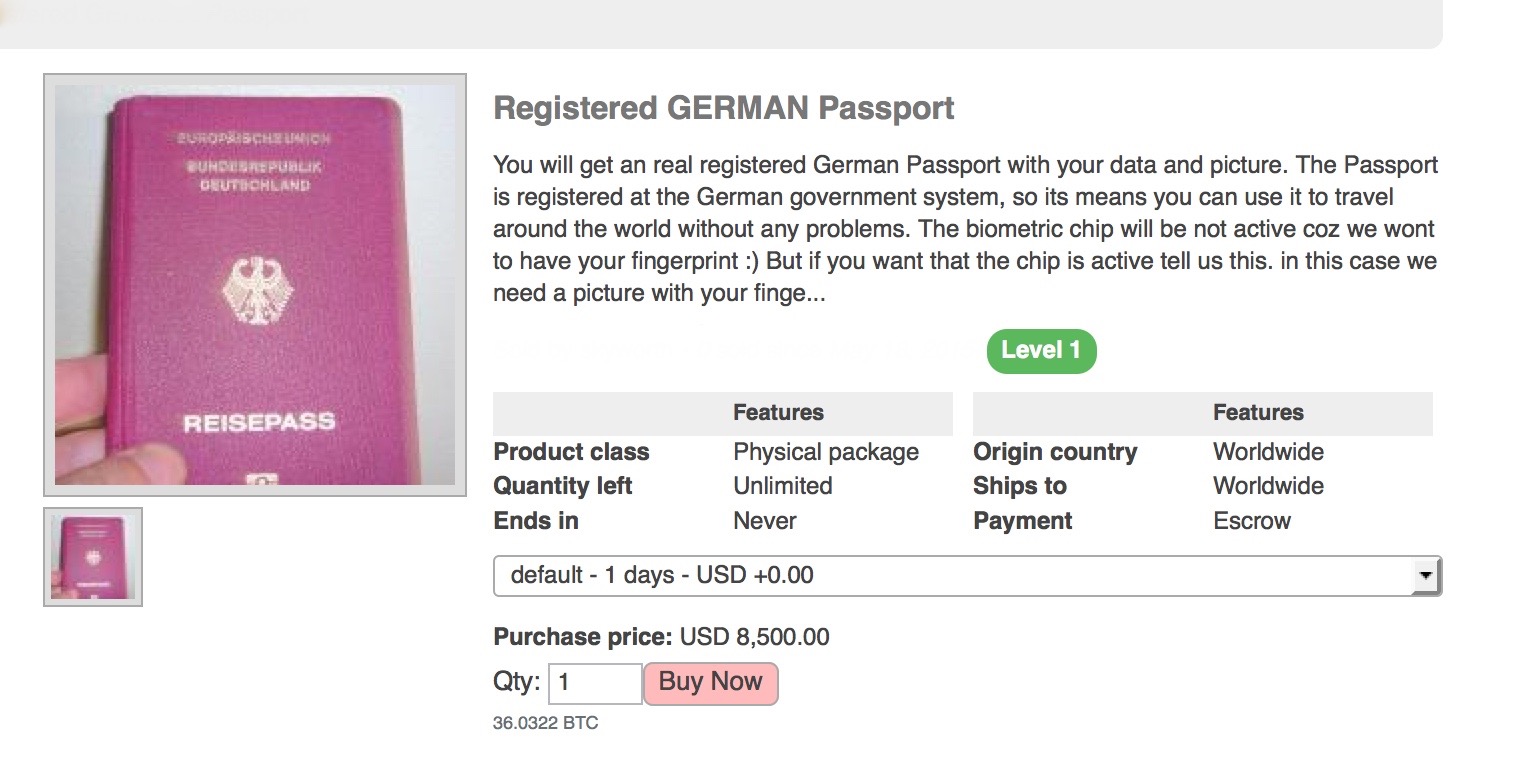 Passports 'successfully pass all existing tests'
Returning to sellers of British passports, one said they can produce passports with RFID chips installed and which "successfully pass all existing tests." The seller insisted: "We didn't get any complaints from our customers on the problems with customs, airports or any other law authorities during travelling," then emailed photos of every page of what he claims is a fake UK passport.
A different seller admitted they cannot add new names to the passport database, but they have access to some names and the corresponding biographical information already on it. Using this, they create and sell clones of registered passports.
But scamming is rife on the darknet. One seller who produces fake driving licenses said they do not produce passports, and that "anyone offering them will be a scam, without a doubt," adding: "Much like the new generation IDs, passports are nearly impossible to accurately replicate, and with the addition of biometrics, it makes a forgery useless for travel…we advise extreme caution to anyone looking to buy fake passports."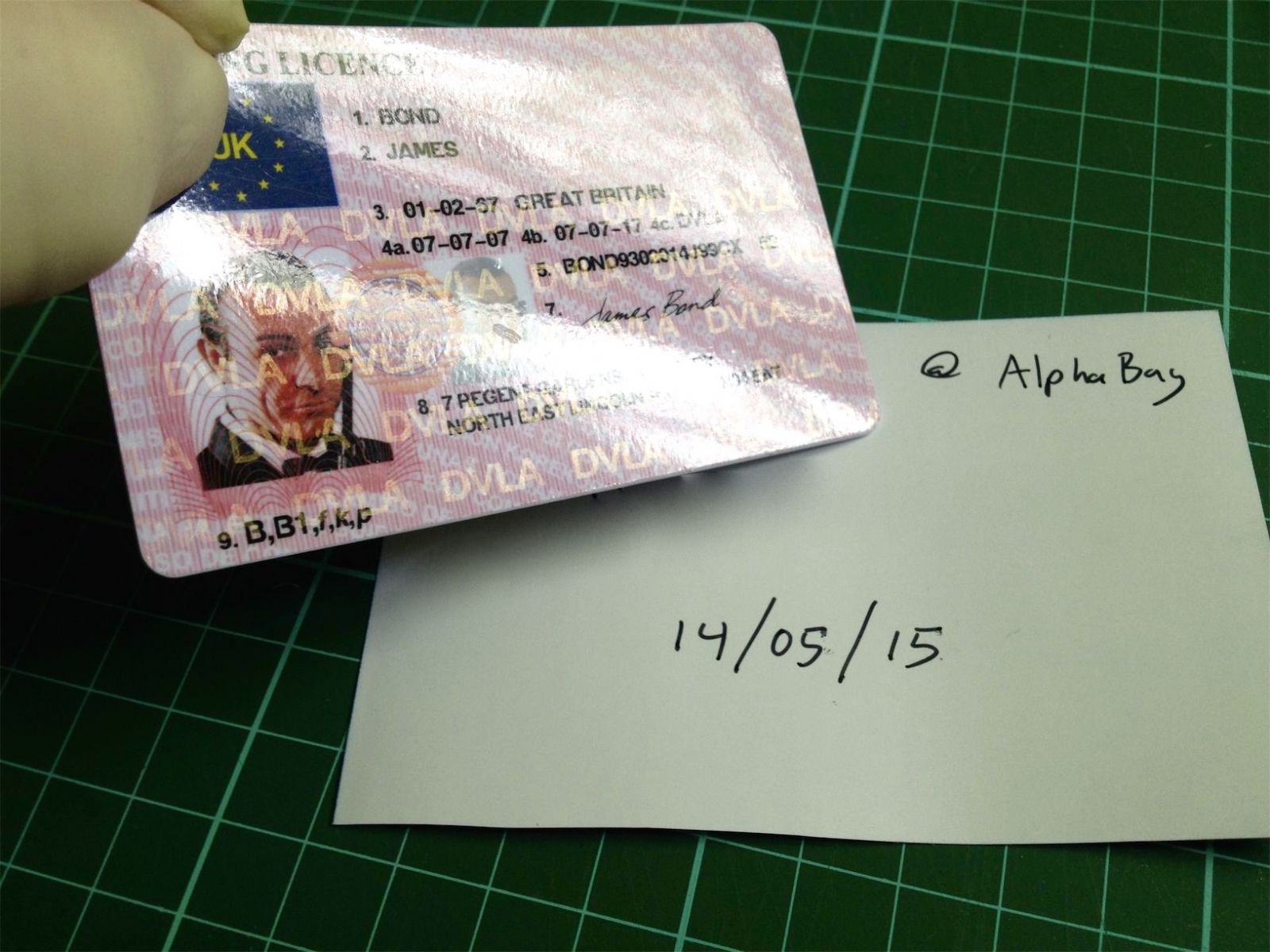 This seller, along with many others, claims to produce "flawless" fake IDs and driving licenses from a range of different countries, including the UK. Inexplicably, most ID sellers use Sean Connery as James Bond on their examples; the seller emailed several photos of this example, including two showing how it reflects correctly under a UV light.
A full-time business
But business for fake UK driving licenses will soon dry up. One seller, who says producing forged ID is a full-time business, told us how the two most recent versions cannot be copied accurately. "At best you will find simple printed-on features that are not functional," they said, adding that these licenses cannot be produced "without massive industrial-grade and non-commercially available equipment."
Licenses offered by this vendor will expire in 2017, and they have no plans to offer any more in the future.
A spokesperson for the DVLA would not comment on how driving license are produced, or if creating accurate fakes is possible, but said many sellers "tread a fine line" by offering them as novelty items, not intended to be used in place of real ID. However, no listings seen by IBTimes UK described the products as novelty; the message was clear – these are intended to be used in place of real identification.

Finally, dark web marketplaces are packed with vendors selling scans of passports, registration documents, firearms licenses, bank statements and utility bills from various countries for between $100 and $300; these can be doctored to include the buyer's details, then used as a form of ID in some circumstances. At the time of publication, one vendor was offering a massive 13GB trove of scanned documents for just $100.
Forgers' days are numbered
Dark web vendors are remarkably upfront and honest about what they sell. They don't try to pass their products off as novelties and they don't ask questions of what buyers might want the documents for. They can hide in relative safety behind a mask of Tor, bitcoin, encryption and anonymous usernames, but their business is one which could soon be over, ended by advances in holograms and other security features too complex and expensive to copy.
Far from the millions of dollars hoovered up by drug sites like the original Silk Road and its short lived successor, fake ID and passport production feels more like a hobby undertook by a skilled, daring few who know their days are numbered.