RKN Global enhances the security of countries, their citizens, and businesses through state-of-the-art identity document screening.
Its signature product is RKN Pass, which addresses the very serious danger presented by terrorists and criminals who use fraudulent or fake passports and ID documents to cross borders. RKN Pass can be used by government agencies and also by airlines, banks, hotels and multi-national corporations to screen passports and identity documents to determine if they are fake or fraudulent.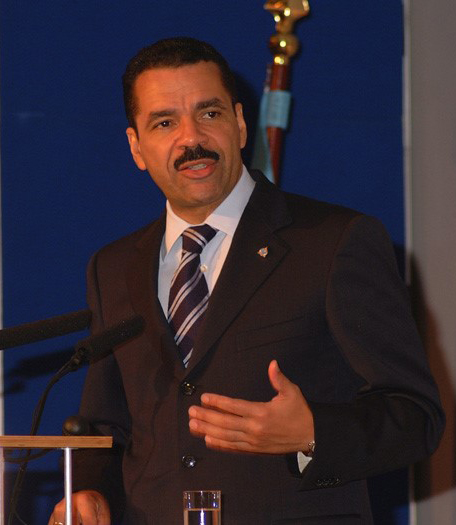 Ronald K. Noble is the founder and 100% shareholder of RKN Global.
Between 2000-2014, Mr. Noble was elected three times to serve as INTERPOL Secretary General, and became the first official to visit all of its 190 member countries. He transformed INTERPOL into a global, 24/7 enterprise–regularly deploying Incident Response Teams (IRTs) worldwide to confront serious crimes, terrorist attacks, and natural disasters.
Highlights of his tenure include:
Increasing INTERPOL Stolen and Lost Travel Document (SLTD) database searches from less than 1,000 to over 800 million annually while increasing arrests globally by 600 percent;
Providing strategic security support during major international events, including G-8/OPEC meetings, the World Cup, and Olympics;
Creating INTERPOL's Global Complex for Innovation in Singapore to fight cyber-crime;
Advocating passport screening by airlines, banks and hotels against INTERPOL's databases.
Between 1993-1996, Mr. Noble served as Assistant Secretary and then Under Secretary for Enforcement of the US Treasury Department, with direct responsibility for the US Secret Service, US Customs Service, Bureau of Alcohol, Tobacco, and Firearms, and the Financial Crimes Enforcement Network.
He was elected President of the G-7-created Financial Action Task Force in 1995, and served in the US Justice Department as Assistant US Attorney and Deputy Assistant Attorney General from 1984-1989.
Between 1989 and 2014, he was also a law professor at New York University.
Mr. Noble received a BA from the University of New Hampshire and Juris Doctorate from Stanford Law School with distinction.
He was named to France's Legion of Honor, knighted by the Vatican and received high honors from several countries, including Singapore, the US, Pakistan, Colombia, Cameroun, Russia and the Ukraine.
Share Certificate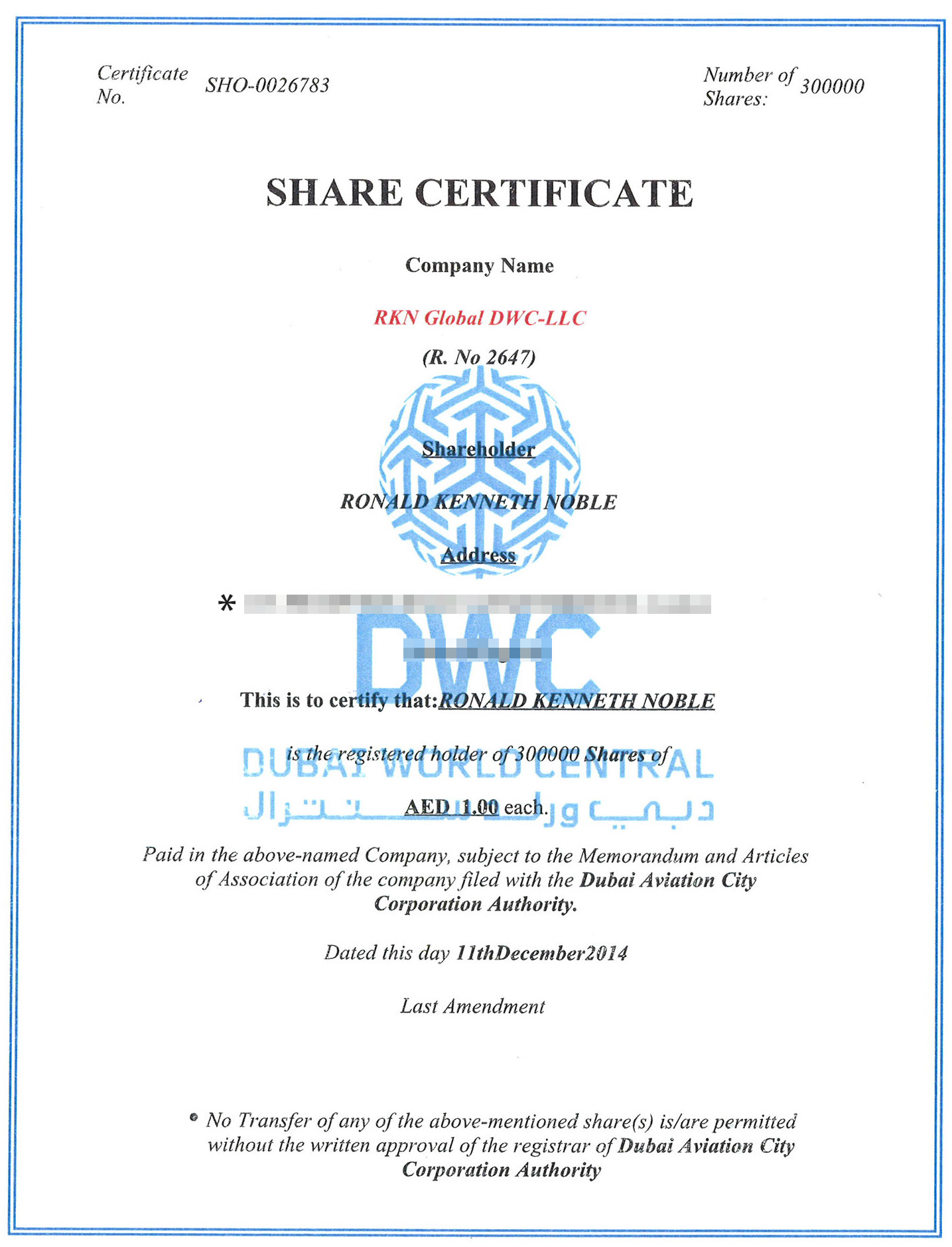 *The address was removed from Certificate for the purpose of preserving the confidentiality of personal information.